広島県の工場に創業当時のDenimeを縫っていたミシンが、今でもパーツを交換しながら稼働しています。
Denime Original Lineの縫製は、改めてこのミシンを指定し縫製をお願いしました。
デニム本来の立体感を生むために、ステッチ巾の指示をセンチからインチ指示に変えて縫製。
"Denime"required the old sewing machine at the factory in Hiroshima which we have used to produce the jeans form the beginning by changing the parts many times.
We changed the form from cm to inches to make the most of our rough denim fabric.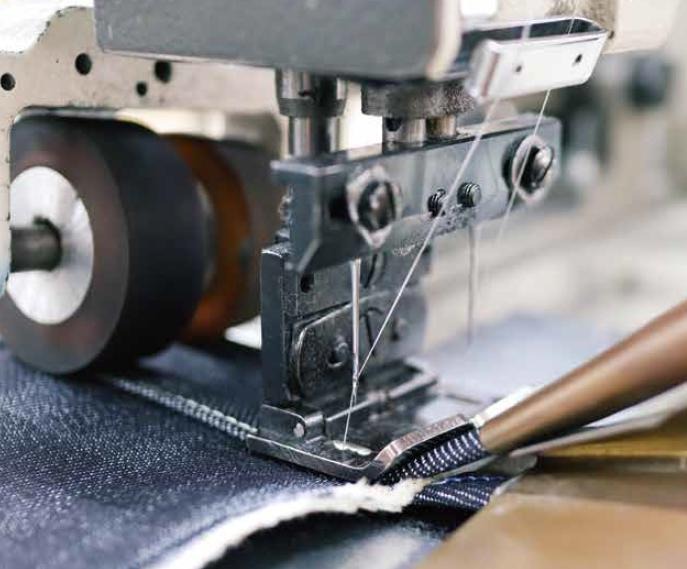 巻縫い専用ミシンは、穿きこみ後にDenime独特のパッカリングにより深みのあるアタリが出る様、細かな調整を
行います。(巻縫いとは、左右の生地端を巻き込んで縫製する手法。仕上がりも美しく、丈夫です。)
A machine for rolling seam needs minor adjustment to make Denime's original seam puckering.
(Roller seam is a technique that finishes all the seam allowances inside the hem.It makes fabrics well-finished and strong)
(Seam puckering is the gathering of a seam during sewing)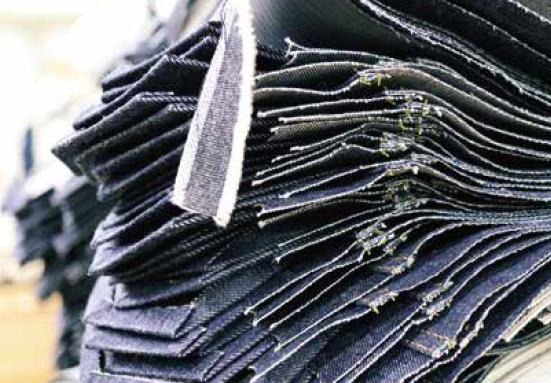 パンツの脇の縫いは生地の縮み・動きに沿うよう、あえて緩く縫っていきます。
ウェストベルト、バックヨークの切り替えなどは多くの縫い代を残しました。
それによりデニムを穿きこんでゆくほどに、綺麗なアタリが生まれます。
We sew loosely on the side of the pants on purpose to conform to the fabric shrinkage and movement.
And also keep wide seam allowance for waist belt part and back yoke part to make good press mark over time.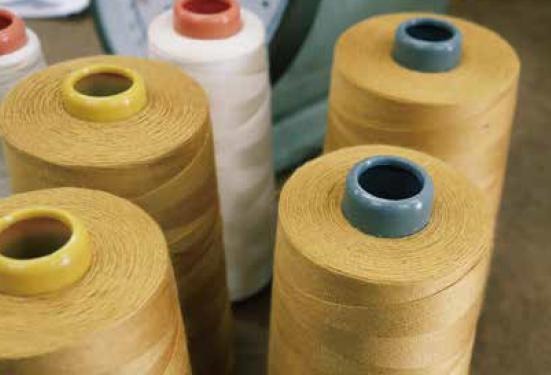 XXタイプのコインポケットは、端に耳(セルビッチ)を使用。66タイプのコインポケットは、生地を斜めに裁断。
Selvedge is used for the XX type coin pocket edge.And slanting seam is used for 66 type coin pocket.
それによりDenime66タイプの特徴である"カミナリ"の様なアタリが生まれます。
Denime Original Line はDenimeを築いてきた工場の職人さんと共に、魂のこもったものづくりを行っています。
This would make Denime66 type characteristic "thunder"shape.
"Denime"is made by craftworkers who have soulful heart for denim products.